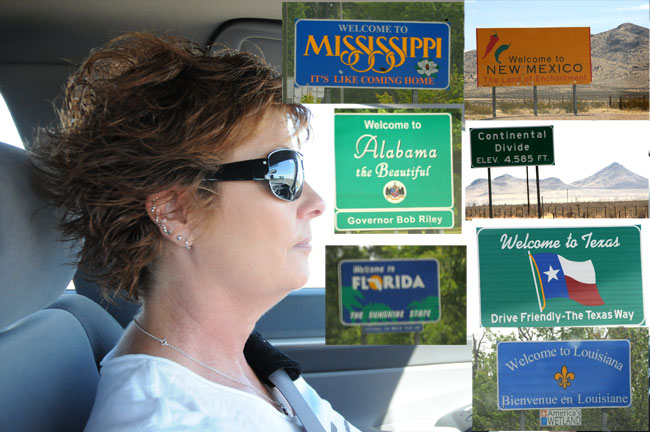 Ah, retirement, when the open road beckons, and relatives provide the incentive to travel to far off weddings. In April Cherie and I headed to Florida for a wedding, a reunion with friends and family, and, well, some one-on-one time in the car and hotels to get reacquainted after retirement.

Click on a photo below to see pictures from some of the areas we visited.



Visions of the long road ahead appear to hypnotise Cherie as she steers the car across 1,700 miles to get to Florida.