A boy and his dog on a wintry day


A man and his toys ... "is it free if I call myself?"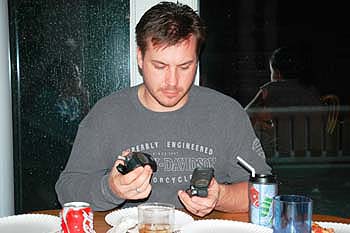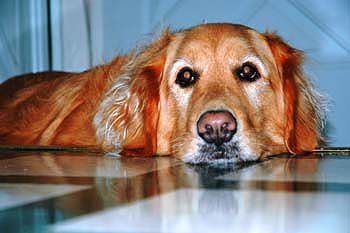 "Humans ... can't live with 'em and can't live without 'em"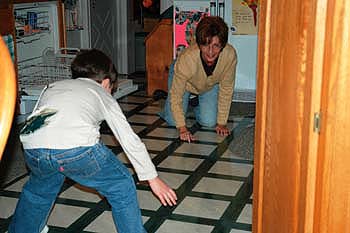 Garrett and Cherie play floor hockey with a bottlecap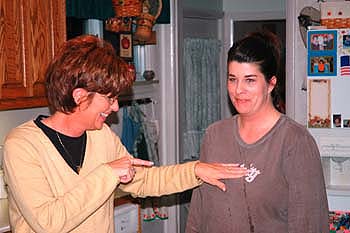 Cherie checks out Shelley's "bubble bust"
---
Thanksgiving!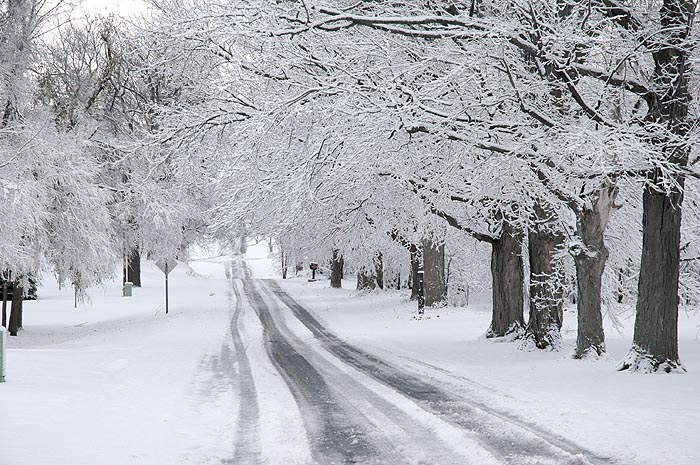 Shelley and Jon's neighborhood looked like a Christmas card on Thanksgiving morning.

We woke to four inches of snow early Thanksgiving and Jon drove his four-wheel-drive truck to Detroit Metro Airport to pick up Matt and his Army war buddy Kyle (aka Cooter). The snow brought out the kid in everyone.
Visions of sugarplums danced through their heads...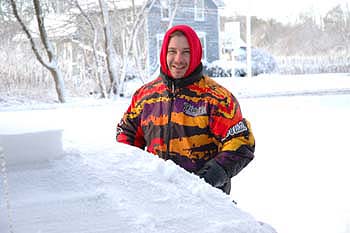 "Oh, crap, is it winter already???"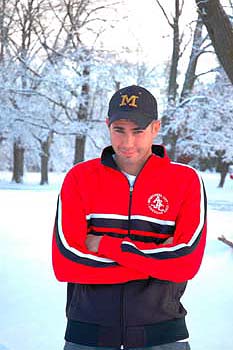 "I left Iraq and came to Michigan for this?"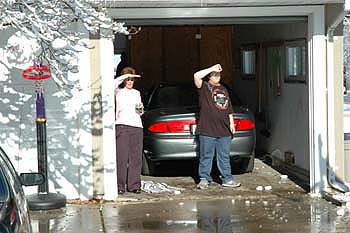 Cherie and Dustin salute the soldiers

Matt and Cooter: "Yeah, man, this is why I went to basic"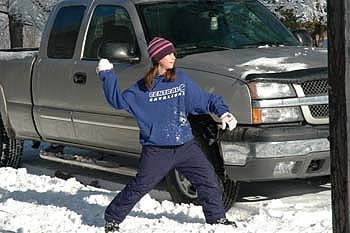 Megan was the best shot of them all—moved down her cousins like grass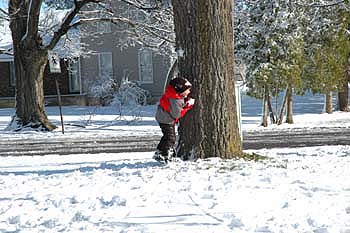 Garrett: "Geez, I haven't finished kindergarten, let alone basic!
Is it safe to come out?"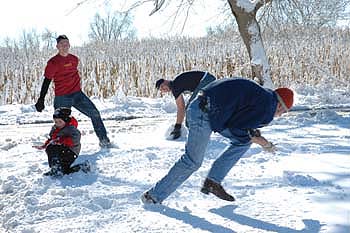 Jason ducks while Matt prepares the mother of all snowballs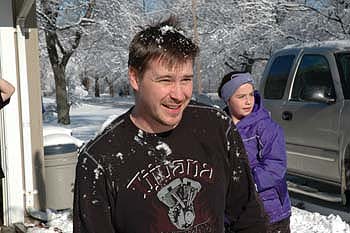 Jon learned rule #1—don't stand under a snow-flocked tree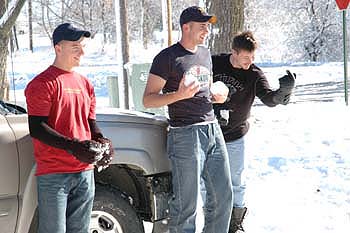 Jon beckons Kathy and Gene to join the fight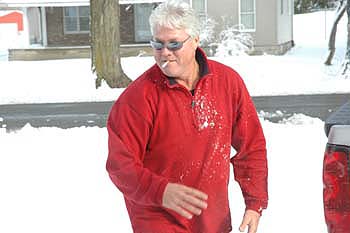 Gene: "Mutter...mutter, you mutter flocker"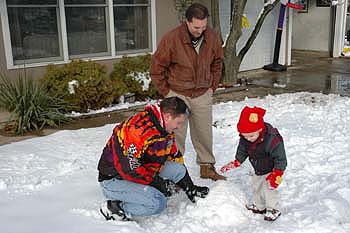 Tim takes the yuppie approach to teaching his son how to make a snowman — delegate and supervise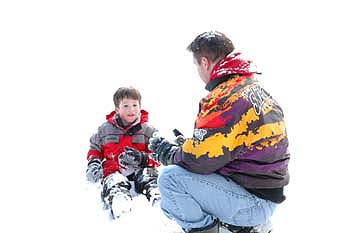 Jon is more of a hands-on guy, mixing it up with Garrett in the snow