The decorated windows and doors open on to antique shops, art gallaries, jewelry shops, cafes, bistros, Southwestern and Mexican hand-crafted goods, bookstores, and other assorted shops.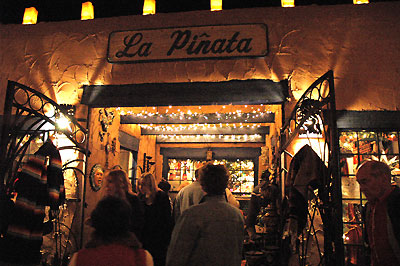 Crowds of friendly and happy people head for the sleepy town's shops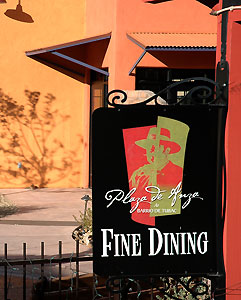 But the first stop on reaching town is one of the local restaurants. Cherie, Mike, our neighbor Ken and I had an early supper at the Artist's Palate before hitting the Tubac streets and alleyways.